Centro Flamenco is excited to announce its new production TOMA QUE TOMA on June 25th at 8PM at the Norman Rothstein Theatre!
"Toma Que Toma" – a Spanish term that can be translated as "take that"; a genre comparable to rap music in the flamenco world. It is upbeat, cheeky, fresh and spunky – much like the young performers opening the Centro Flamenco student show. Join us for an evening of flamenco performed by the dancers of Centro Flamenco!
Centro Flamenco dancers will perform the end of year show with guest performers from the Flamenco Rosario Professional Training Program graduates. The performers are accompanied by the masterful guitarist and Musical Director, Victor Kolstee, singer Stephanie Pedraza and cajón player, percussionist Davide Sampaolo.
Tickets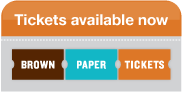 **Wheelchair Seating tickets only available at Centro Flamenco**
***Please note: one free Child Admission (under 12) for one paid Regular Adult Admission. Only available at Centro Flamenco office. Please contact us for more information:
Centro Flamenco
102 – 2083 Alma St. (at West 4th Ave.)
Vancouver, BC
Office Hours: Monday to Thursday: 12 pm – 8 pm, Friday: 10:30 am – 6:30 pm